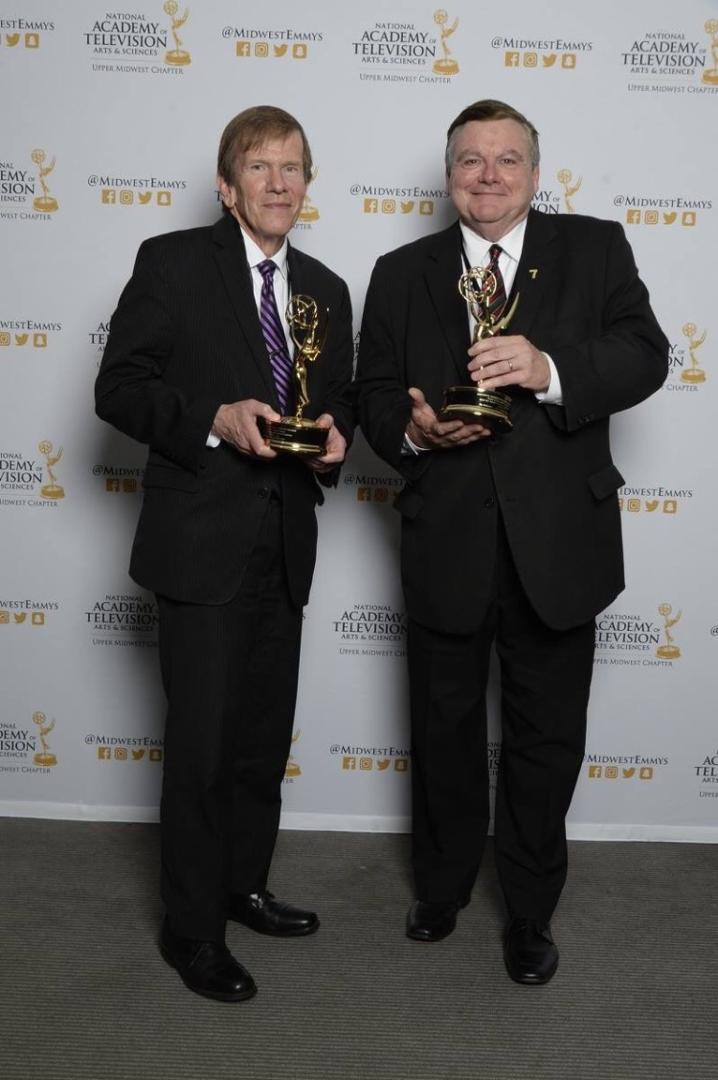 Jim Waterbury, McElroy Foundation and Jim McKernan, V.P., General Manager, KWWL.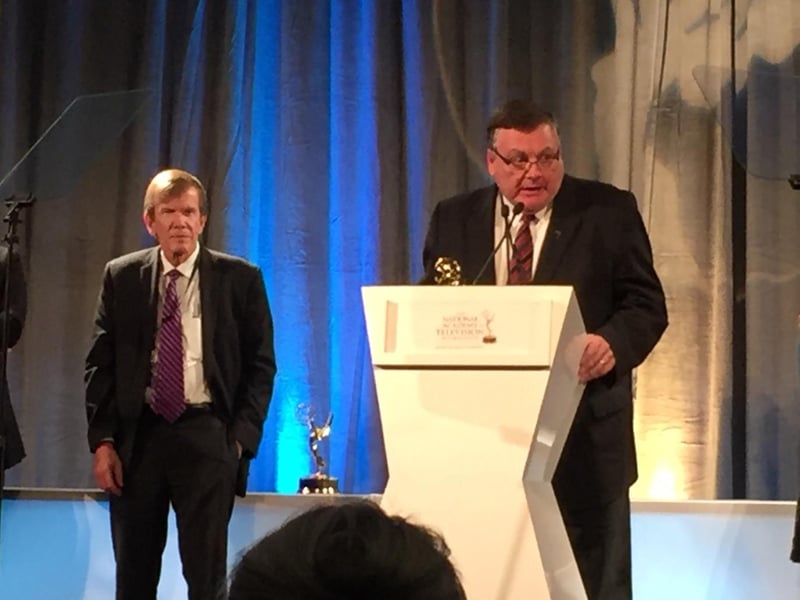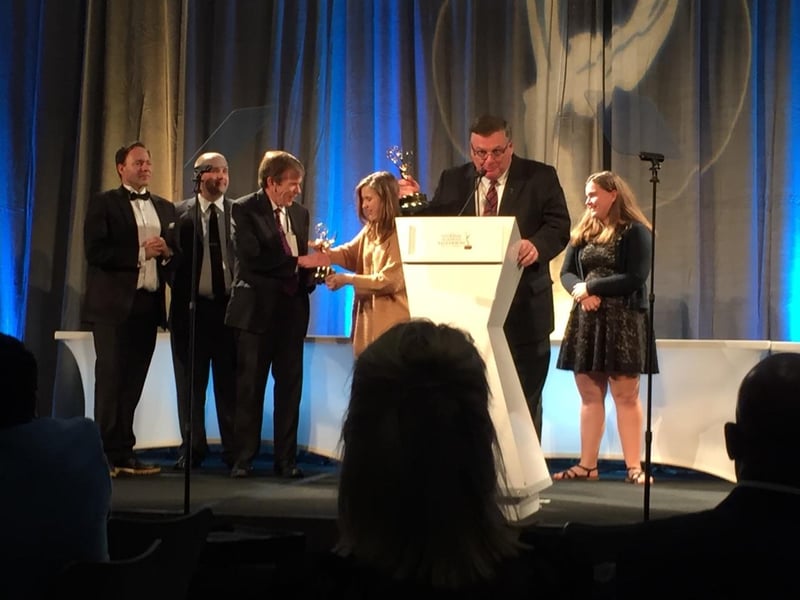 MINNEAPOLIS (KWWL) -
One of the most distinguished awards given to broadcasters in the Midwest goes to KWWL this year.
The National Academy of Television Arts & Sciences honors KWWL and the R.J. McElroy Trust with the Board of Governors Emmy this weekend.
The award is being given based on the longstanding partnership between KWWL and the McElroy Trust through the Gold Star program.
The Gold Star Award for Outstanding Teaching is in its 28th year. An independent committee of community volunteers selects 10 incredible Gold Star teachers from hundreds of nominations every year. This year, the McElroy Trust received 1,270 nominations from just one county.
Viewers then learn all about these standouts in the classroom through KWWL's storytelling before the McElroy Trust holds a raucous ceremony where students, friends and family members can cheer them on.
Gold Star recipients also receive $1,000 cash individually and $500 for a classroom project.
The Upper Midwest Chapter calls the Governors Emmy the most prestigious Regional Emmy Award in their chapter.
You can learn more about the Gold Star Award and watch the video that was entered right here.